Popular Posts
By Gabby Ok ladies who conceal carry, I've got a "what-if" for you... Would you conceal carry a gun you had borrowed ...

As some of you are aware, one of my goals with ArmedCandy is to bring to the market products for women that enhance the shooting and carryin...

3/16/2012
ArmedCandy Merch
Spring is in the air.
You need new clothes.
This line and others are now available on the
ArmedCandy Merch
page.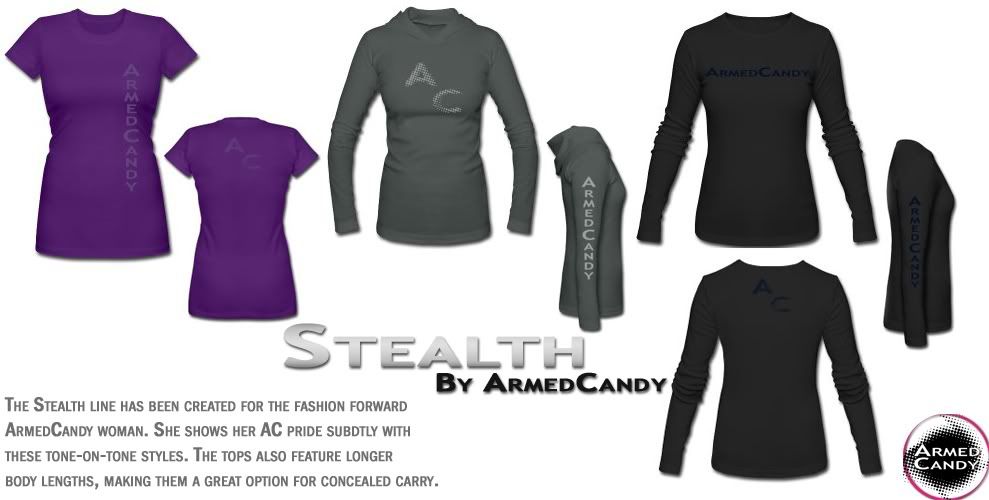 ©2012-GRM