Popular Posts
By Dana After attending the Concealed Carry fashion show this past weekend I am all types of motivated. I'm motivated to learn more about ...

By Gabby Ok ladies who conceal carry, I've got a "what-if" for you... Would you conceal carry a gun you had borrowed ...
3/16/2012
ArmedCandy Merch
Spring is in the air.
You need new clothes.
This line and others are now available on the
ArmedCandy Merch
page.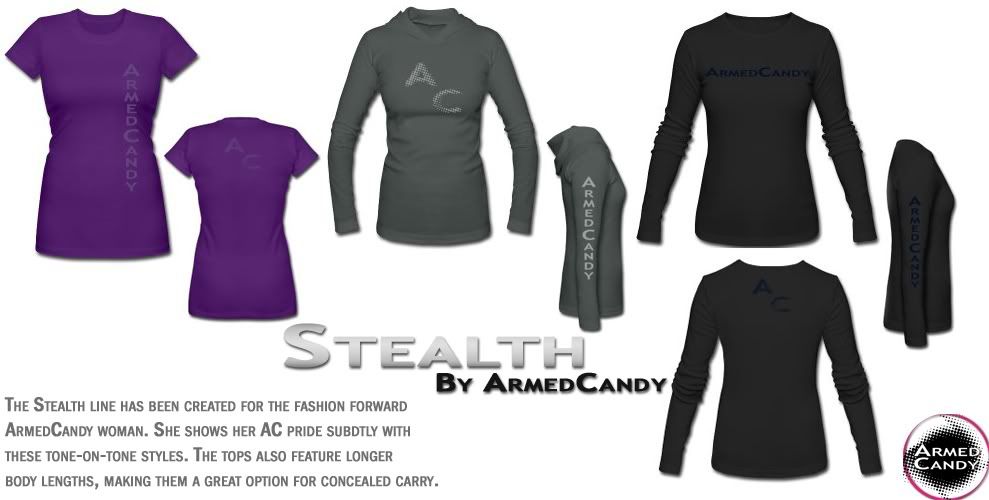 ©2012-GRM