Upon entering the firearms community I received a surprisingly warm welcome, but nothing has surprised me more than the friendships I have formed with other female gun bloggers.  I have met these wonderful girls who are confident, sweet and have been exceptionally helpful to me as a new shooter.  In the past I have avoided friendships that inspire catty-ness and hurtful competitive behavior and have, therefore, just a few close girlfriends. In my short time as a girl-gun blogger I have significantly increased my total number of lady friends.  Any concerns I might have had about
cat-fighting
among women in the gun blog-o-sphere were instantly negated.  Our bond may have started with weapons, but it is wonderfully peaceful.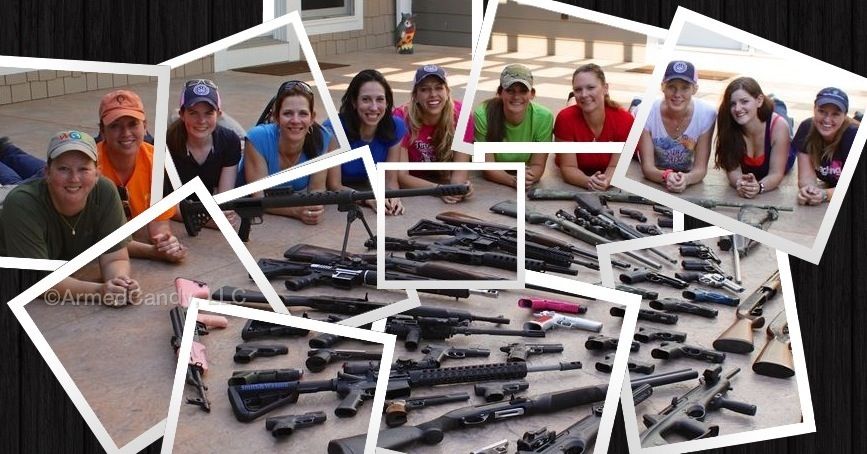 (from left: Marti, Barb, Shelley, Anette, Gabby, Natalie, Lacey, Gracie, Beth, Destinee, Julie)
A few months ago, a small group of us bloggers, decided to attempt to gather and discuss the state of women in the gun world.  Some of the group had met through SHOTshow and competitions, while others had only connected through social media and conference calls.  This past weekend we met as, competitors, hunters, bloggers, teachers, spokeswomen, writers, sisters, but most importantly, just gun-loving gals and instant friends.  
Amazingly, the Girls-Gun-Getaway came together with limited stress.  Much of our time, on a secluded private ranch in the Midwest, was spent outdoors, and required hearing protection, but we also achieved goal of spending just as much time, conversing and listening.  Recently, the gun world, has been frantically scrambling to figure-out and then satisfy the "new" market, that is female shooters.  As women involved in the industry from all different angles, we hoped to address the role we could play in this development.
Those who came on the Girls-Gun-Getaway represented all corners of the shooting world and all types of women.  In some ways, we may have seemed like a manufacturer's fantasy market-sample.  Then again, we had all chosen to get involved in the gun industry and become outspoken critics and champions of what we discovered within.
As I delve into everything that was the Girls-Gun-Getaway, I must pause to acknowledge that it would not have been possible with out the help of some generous sponsors.
©2012 ArmedCandy,LLC