Men keep surprising me. This time they have taken an innocent and helpful blog post by my friend Packing Pretty, and gotten all worked up over it. The article is her version of a fashion "look book" but with specific items that may aid a woman in concealed carry.  Some felt the article insulted a woman's intelligence, others felt that focusing on fashion was distracting from the more serious topic of concealed carry.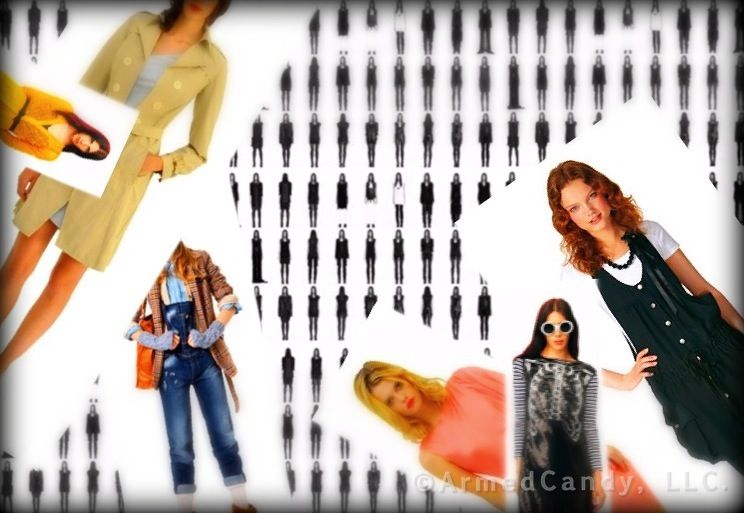 I want to take this opportunity to thank all these chivalrous gentlemen for protecting us ladies from this nonexistent threat.  At ease, fellas.  We are just working out how to make ourselves comfortable in the awesome world of Firearms.
Look at it from this perspectives:
I'm a girl learning to conceal carry but I have had a longer relationship with my fashion sense than with my gun. On any given day, I'll get dressed, makeup and all, then try to strap on my gun. I usually end up sweating off all my makeup and changing my clothes more than once. (AND I end up a half hour late to wherever I was headed.) Some of the time I get everything worked out and head on my way.  Sometimes, I get frustrated with my clothes.  However, in more cases I get frustrated with my gun.  The inevitable conclusion: If I'm really happy with an outfit and my gun doesn't fit, the gun may end up staying at home.  I realize it's not the choice you would make, but it's the honest truth of the situation.  I need to be able to be my fashionable self and still conceal carry.  What Packing Pretty is offering, is a possible solution to my dilemma. There is nothing about that that deserves criticism.

As I've said, woman are equal to men, but we are very different.


©2012 ArmedCandy,LLC