I may be, what some might call, a seasoned traveler. I've flown on domestic flights and  international flights, small planes & double decker jumbo jets. I've been in and out of the Delhi airport more than twice, and taken many flights over 11 hours long. I find the sound of jet engines soothing and the rumblings of take-off almost always rock me to sleep. I've had an passport from the time I was a few months old & took more than a few flights in utero.  I had the privilege of taking a military transport DC-10 and slept through most of the blindingly loud trip. I've even taken the controls and piloted a small four seater (with an instructor by my side) between take off and landing.  But today I crossed into a new realm of commercial flight. Today I completed a trip with a firearm.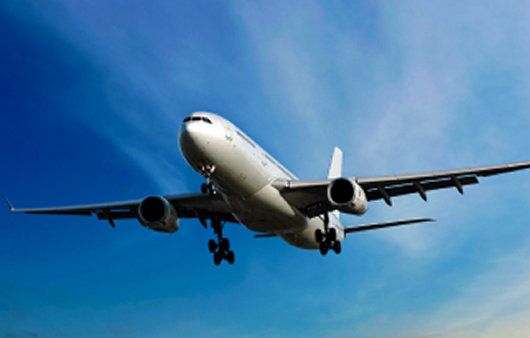 My first posts on this topic involved all the planning that went into this new adventure, but now that I am back home after taking my firearm on the "Girls Gun Getaway", I can say:
Flying with a firearm is a far less stressful proposition than it seems. Further, travelers might even discover that they and their luggage may be handled with more care because of the contents of the bag.
Some background on this trip:
I purchased my flight using frequent flier miles and, as anyone who has done this can tell you, there is very little wiggle room when it comes to these tickets. One can rarely upgrade, hop on an earlier or later flight or make other changes, without incurring charges almost equivalent to the original cost of the ticket.
I had a direct flight from my home airport (currently known as the busiest airport in the world) to a small mid western airport.
I made sure to purchase specific TSA approved locks, which allow the bag to opened by personnel with the proper key, or by me, with a personal combination. The lock also offers a feature that shows me if the special key was used after I handed over my bag.

Flying out I arrived early and followed the plan I had previously established.  Though it seemed I knew more about the procedures than the ticketing desk personnel, I paid for my check bag, displayed that my firearm was unloaded and was sent (solo) to the TSA with my bag. There was no discussion of ammo.  The TSA placed my bag on a table, opened it and swabbed the inner walls for chemical analysis. They didn't look in the gun case or ask to see the "firearm unloaded" tag that had been locked within. Again, no discussion of ammo. Having passed the swab test, we closed my bag and I was allowed to place a lock on the outside. My bag slid down the black belt and I went off to my flight.

As boarding time neared the gate announced that our flight was oversold and they would be offering flight vouchers and other rewards to anyone with flexible travel. I had the time to spare so I hopped up and was the first to reach the desk. My biggest concern was that my checked luggage arrive with me and I mentioned this to the agent. She took one look at the computer screen and said, "Oh, you've checked a firearm." (These bags and travelers are obviously flagged in the system.) She explained that because the plane was already loaded and we were close to our departure time, my bag would stay on this earlier flight, be pulled from the carousel at our destination, and be waiting for me, in a corded-off area, when I arrived.  I know these holding areas since I am familiar with luggage leaving me behind and visa versa, they are rarely locked or even watched. Also, a bag often spins around the carousel for an extended period before personnel retrieve it.  The airline was not offering me enough money to accept such a risk, so I had to pass.
I arrived in the midwest and high-tailed it over to the baggage claim. Soon my bag arrived and I headed out to my rental car. One flight down, one to go.
A few days later I was heading back to that small airport with my gun packed just as before but with a bit less ammo. I rolled up to the ticket-counter a barely an hour before my flight (driving back to the airport took longer than the first drive) and was "greeted" by a frowning agent who knew my name, too quickly, and scolded me for being "late". She informed me that she was seconds away from bumping me to a later flight. She had me open my bag, show her that my firearm was unloaded, pay for my checked bag and sign the red slip that declared "firearm unloaded". Unlike my first flight the tag was to be placed on the outside of the gun case. I zipped and locked my suitcase just as she snatched it away. Yet again, no discussion about ammo.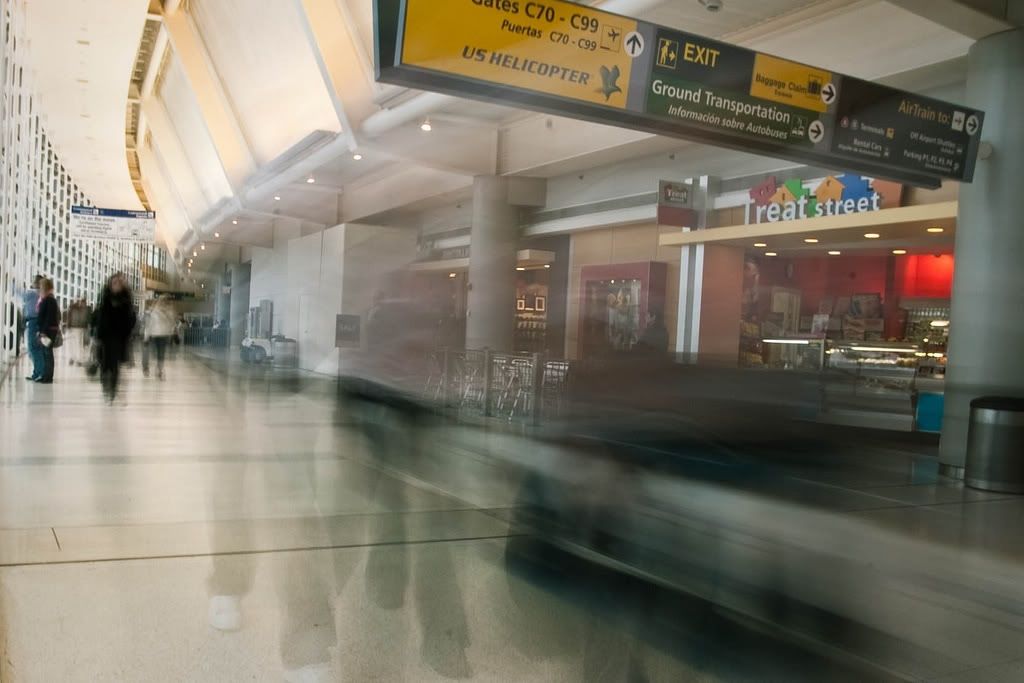 I ran to my gate which had not yet begun boarding. (insert eye roll here) We finally boarded, late. Then sat sweltering for an amount of time that I wouldn't call excessive, but that the toddler in the back seemed to find unbearable. The pilot announced a problem with the plane and asked us to disembark while they looked for a mechanic. We waited in the terminal. The pilot came out and said that they were working on it. An hour and a half went by. I noticed the pilot speaking with the gate agent and jumped on line at the desk, fearing what the next announcement would be.  While no announcement came at that point, the next flight to Atlanta would be boarding in an hour and I wanted to be on it. I knew that, because of the type of ticket I had, and because Atlanta was my final destination, passengers with connections and almost anyone else would probably be of higher priority to be switched than myself, but I had to try.
I said to the gate agent, "I'd like to switch to the next flight to Atlanta, but because of my check luggage I'm not sure if it is possible."  (I gave her my saddest puppy-dog eyes.) She typed on her computer than looked at me, "Oh, you've checked a firearm?(This wasn't really a question.) I'll move you and your bag to that flight now." I kept my composure because if I haven't I might have fainted from shock. (I must admit: It seems that by the time we boarded, everyone with a connection had been moved to another flight and the rest of us had all been moved to the later flight. The early flit was obviously canceled and the other must have had many empty seats. Still, I will give some credit to my gun in my luggage, for my exceptional treatment.) 
We arrived in Atlanta and during the long trip from the gate to baggage claim, my bag arrived on the carousel. I was surprised to check the lock's indicator and realize, the TSA had not opened the bag.  Due to the rush of the ticketing agent to get my bag on the original flight, I believe the TSA never touched my bag. I was surprised at this and relieved to see my bag, but then considered how many other last minute passengers' bags, the TSA might be skipping.
That thought might keep me up at night if it weren't for the other thought that we gun owners often repeat: Law abiding citizens will declare their guns to the airline when they fly with them, just as we will obtain permits for our guns if our state requires us to do so.  
My conclusion about flying with my gun: I'd, happily, do it again!
©2012 ArmedCandy,LLC