I heard it at least five times within 24 hours of arriving at the Girls Gun Getaway ranch. "I don't have a whole lot of girl friends," one woman said quietly. Then another said it at dinner, and then later, I heard another agree. It wasn't a secret or something of which to be ashamed, but most of us were surprised to find ourselves in a group of women and were feeling cautiously optimistic.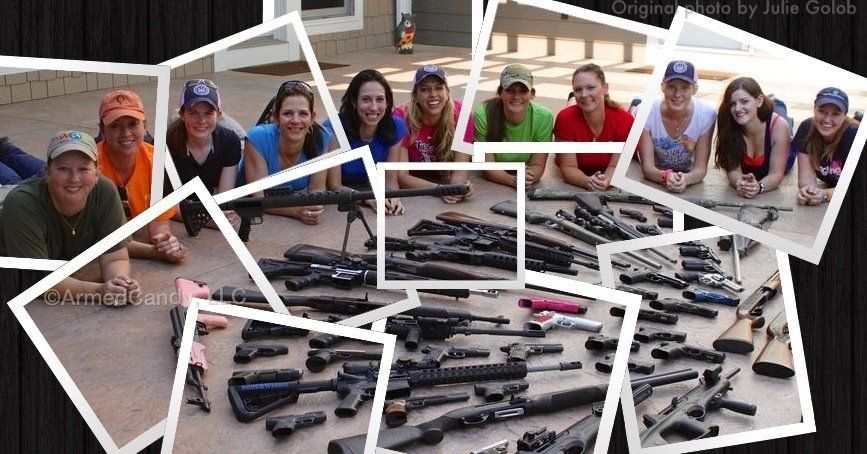 I think my concerns were two fold:
First, I knew none of these women through any means other than social media and a few emails. I had no way of knowing if we all would get along, if there would be cliques, or if I was the only one who was completely new to this world. Not only were they complete strangers, but they were also,people I met on the Internet. For some reason, that connotation seemed daunting.
Second, they were accomplished shooters/bloggers and had considerable followings within the industry. I knew, at least, a little about each of their careers and felt more like a star-struck-fan than a potential comrade. Further, my subtle competitive streak made me wonder if we weren't really competitors vying for a limited number of female roles in the firearms community. (Even girls with guns can have self-doubt.)
My concerns were quickly laid to rest, and to be honest, if that had been the total outcome of the weekend, I would have left happy. Of corse, it wasn't. 11 women went in, and 11 sisters came out. (As cheesy as I find the use of the term "sisters" in this context, I can think of no better word.) We were surprised to find no catty behavior and no tears, just women teaching one another and making each other stronger.
Now everything I approach, is built with my two hands but is backed by the strength I receive from my GGG sisters. If ArmedCandy needs to grow or change, I have a sounding board of experience and support. They are there to set me straight, if I post content that is misinformed. If I'm excited about an accomplishment at target practice, there's a bunch of women who are excited for me as well. We have been watching out for one another too. So, while I may have gone in thinking my rank was the lowest in the group, I came away with a sense that we all ranked higher because we had spent time together.


©2012 ArmedCandy,LLC