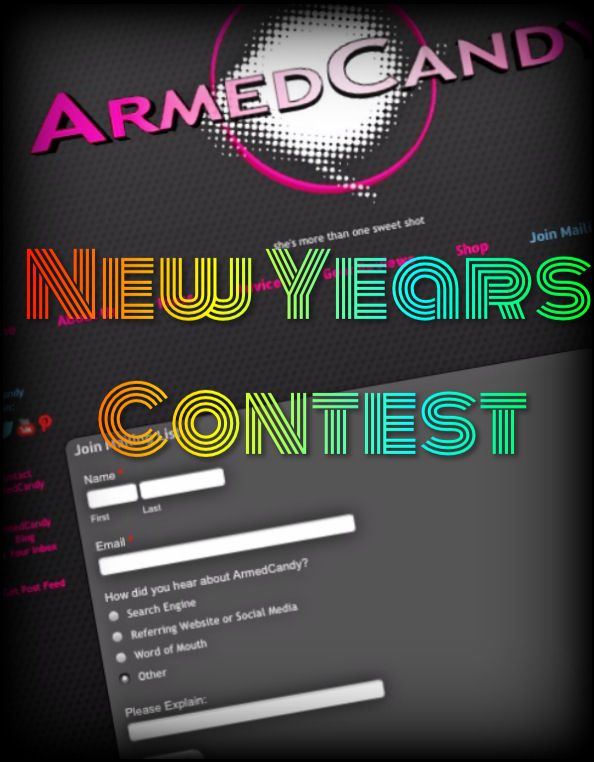 I received so much birthday love yesterday, my warm-fuzzies are spilling into the new year.
Now I feel like giving!
To enter the contest, respond to the following:
In relation to firearms ownership, what is your New Years resolution? How will you be a better, safer gun handler? What safety techniques will you use? How will you teach others?
Post your entries in the comments below, on
Facebook
,
Twitter
, or on our website's
Mailing List page
(in the "please explain" section) before midnight January 31st, eastern, and you'll be entered to win an ArmedCandy goodie bag. Goodies will include ArmedCandy gear and items collected at SHOT 2013 during our first trip to the convention.
©2012 ArmedCandy,LLC