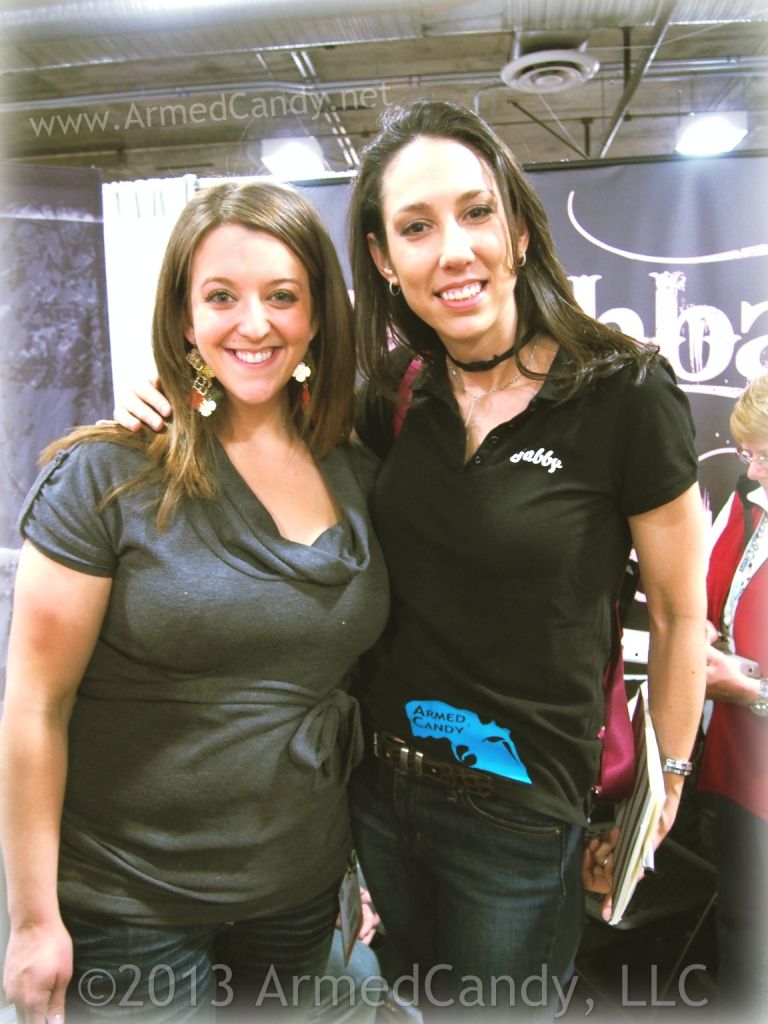 In preparation for SHOTShow I spoke to many people who said something like, "just be ready for the good-ol-boy network that is, the gun world." So you can imagine how thrilled I was that one of the first faces I saw was the bright and smiley Lisa Looper of
Flashbang holster
fame. I was cautiously optimistic to speak with her since my
review
of her product a while back, was less than stellar.
We discussed the Flashbang, and my previous review. She agreed, we had been trying to conceal one of the most difficult guns for which she offers a holster, therefore it may not be possible for many to make it work. She then showed me some of Looper Brands latest offerings. I look forward to trying "The Marilynn" an under the arm, bra holster option and an inside the waistband super-tuck like holster with a colorful suede-like skin side. Nice touch! She has also opted to back her new line of reinforced belts with this same soft material.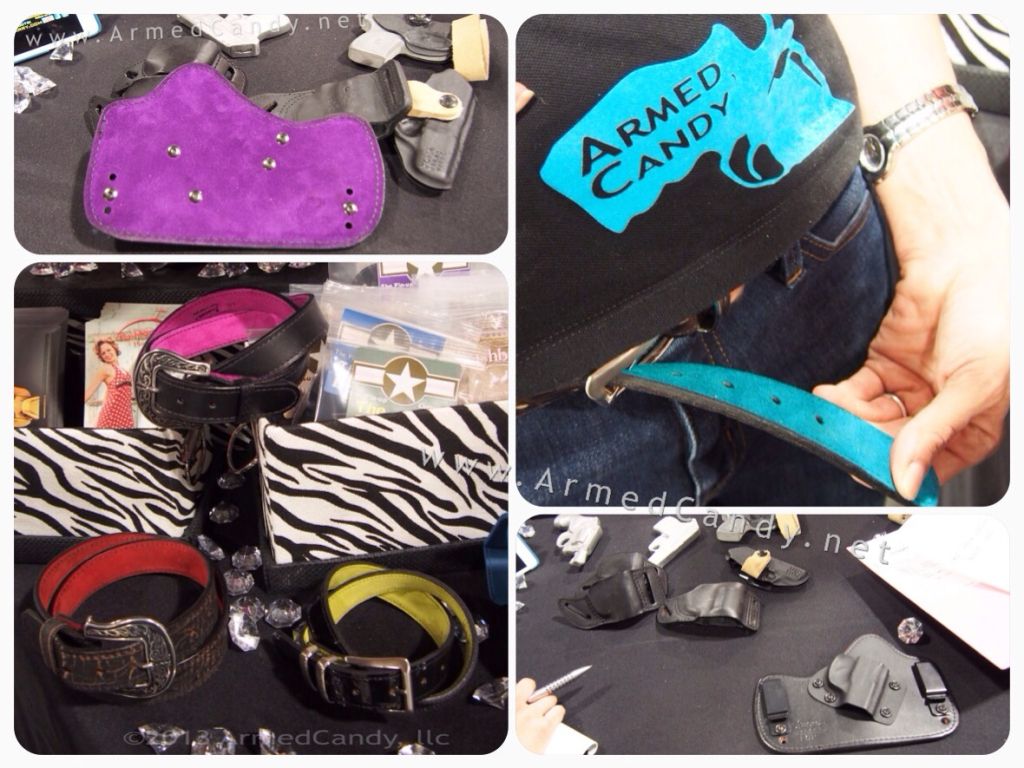 It was not just Lisa's lovely personality and her great products that had me walk away smiling; It was also that one of the lining colors that she has chosen is my favorite, turquoise. I commented on how much I loved seeing options further than "pepto pink" and Lisa immediately went digging under her display table. When she resurfaced, she was holding one of this colorfully lined hard core belts perfectly sized for me. We snapped a few photos and I walked away a happy gun-girl!
©2012 ArmedCandy,LLC