By Gabby for Gun Nuts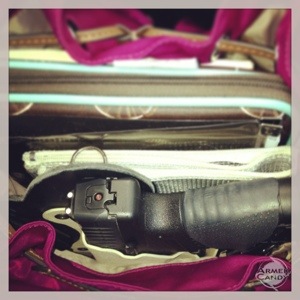 A day before last weekend's trip to Asheville NC, my mother said to me,
"You're not taking the gun with us, are you?" I informed her that that was my plan, because when my family comes to my neck of the woods, I feel it, my responsibility to protect them. She then worried that this would upset my sister, who is basically
anti-guns
. To which I replied that she needn't know I was wearing it. Then my mother asked,
"So you're going to wear it everywhere?!" Matter of fact-ly I said,
"Thats how it works."
**and scene**
Read more at
Gun Nuts
©2013 ArmedCandy,LLC