By Gabby for Gun Nuts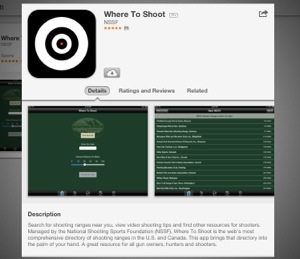 Last week the NSSF, National Shooting Sports Foundation, released a new version of their "Where to Shoot app."
The app is available for iPhone, iPad or Android, and can be used to located the nearest range, or read the latest shooting sports news. It's handy for connecting to all things NSSF with only a few glitches to be worked out.
Read more at
Gun Nuts
©2013 ArmedCandy,LLC