By Gabby for Gun Nuts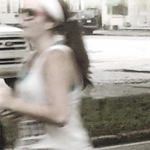 What are your Labor Day plans? This week I have an opportunity to shoot on some private land in the North Georgia mountains. I am too excited about it!
Rather than using this gift of space as just another trip to an outdoor range, I feel I must use this opportunity to the fullest. Therefore, I'd like to create a number of drills that I will be able to run solo, but will use the space to the fullest. I'd like to practice a number of skills with which I currently have limited experience, and then I'd like to try moving and shooting for the first time.
I could use your help setting up my first moving and shooting course. Got any ideas?

[

tweet this

]
Read More at
Gun Nuts
©2013 ArmedCandy,LLC