By Gabby for Gun Nuts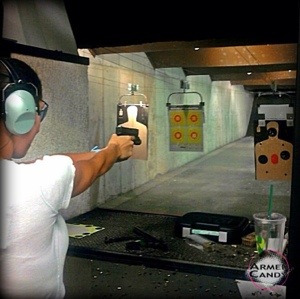 At my Georgia Carry.org speaking engagement, a few weeks ago, a woman raised an issue for which I didn't have a good immediate response. She said her place of employment did not allow the carrying of a firearm, concealed or otherwise.
Now, I can understand a person choosing one coffee shop over another, based on their corporate policy toward concealed carry, but in this situation, it seemed highly inappropriate to suggest that this woman reconsider her place of employment. I also think she wouldn't have appreciated the offer of a solution that included her defying her employer's wishes. So what could I say to this question?
Read More at
Gun Nuts
©2013 ArmedCandy,LLC